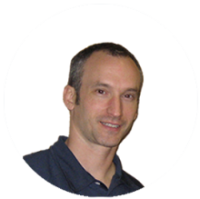 Chiropractor Encinitas California
Welcome to Vahl Chiropractic Wellness Center, located at 171 Saxony Ste. 107 Encinitas, CA 92024
I invite you to our office to experience what many are finding out about chiropractic's natural drug-free approach – It gets to the root of your problem, Fast. We are here to help you get out of pain fast & explore a new level of Health, Wellness and Function. Pick up the phone and call us at 760-479-0146 or schedule online via the button below!
Most Insurances Accepted – Low Cash Fees – Same Day Appointment
Call 760.479.0146 Today!
Encinitas Chiropractic Office
I welcome you to come in and try Vahl Chiropractic Wellness Center serving Encinitas and the surrounding communities.

Our Encinitas chiropractors' office is conveniently located a block off Highway 5 at the intersection of Encinitas Blvd and Saxony Road near the Encinitas YMCA . We have plenty of free and spacious parking.

Our Encinitas chiropractic office is equipped with the latest state-of-the-art technology and equipment that will allow us to get you onto the road pain-free living fast and experience function and wellness to its highest level.

Give us a call today at 760-479-0146, and try our Encinitas clinic with the $49 New Patient Special.
Our Chiropractic Patient Reviews-Testimonials
Read what our Top local Doctors, Orthopedic & General Surgeons have to say about Dr. Vahl at his chiropractic clinic in Encinitas.
Come to where our local doctors & surgeons get chiropractic care!
"As an orthopedic surgeon who spends all-day in an OR, I come home complaining of neck, back, and foot pain almost daily. Dr. Vahl was able to quickly assess the problem and provide an effective treatment plan. His manipulation skills were incredibly effective, and I felt great just after the first few visits. I utilize his skills now for sports injuries as well. He is very approachable and has a warm, friendly, and professional bedside manner. Thanks, Dr. Vahl!"
"When shoulder pain threatened to curtail my active lifestyle, Dr. Vahl was there to help get it back on track. After several sessions of manipulations, I am back to normal and feeling great."
"As a busy General Surgery Resident, I often have full body pains after a long day. Dr. Vahl efficiently diagnosis where my problems stem from and treats the source of my stress and fatigue, not just the symptom itself. He has an excellent bedside manner and is adept with his skills. I would highly recommend Dr. Vahl."
"Dr. Vahl has got to be one of the best Chiropractors around. I used to go to him in La Jolla, and now that he is even further from me in Encinitas, I still make that drive up there because it is worth it. He definitely has a great background not only in the Chiro-field, but specifically in sports medicine as well. excellent, excellent, excellent!

He even has a x-ray machine there also to help YOUR treatments and customize them to you as needed.

I've never been impressed with Chiropractors in the past, but Dr Vahl does change that impression!

He also gives sports medicine advise as well to help your soft tissue so you can feel better, so not only does he make sure you're aligned, after that, he makes sure your muscles are doing well as well since they have likely been strained with being misaligned. Usually he even will give you tips you can do at home to rehab you if necessary!"
"I had just come back from Combat Casualty Care Course, a course that was held in Fort Sam Houston and Camp Bullis and designed to train physicians, nurses, and allied health professionals to transport, triage and treat our battle wounded warriors overseas. Wearing a 20 lb flak jack, 5 lb advanced combat helmet, lugging 45 lbs of gear, and carrying bodies had left me in pain from my cervical spine down to my lumbar spine which threatened to affect my performance and ability to recover when I returned from training. Dr Vahl put "Humpty Dumpty" back together again and optimized my performance ability so I could effectively treat my patients back home. Wish I could package the services Dr Vahl provides to go on deployment with me."
Why Try Vahl Chiropractic Wellness Center?
Same day chiropractic appointment!

Most insurances accepted!

Initial visit cash fee of $49!

Low non-insurance cash fees of $45!

Low Radiation Digital X-ray in-office!
Our chiropractic office is located in the beautiful city of Encinitas California, 92024. Encinitas is home for approximately 60,000 people, and is known for its famous coastal beaches, cliffs, and rolling Hills. In downtown Encinitas, there is over 100 years of beautiful historical architecture, shops, and cafés to keep you busy. The beaches in Encinitas, are some of the most beautiful around Southern California. For surfing around in The Encinitas and surrounding areas, is considered to be the some of the best around California, and this is proven by the many surf contests that are held here throughout the year. Outdoor enthusiasts, golfers, and surfers enjoy the outdoor activities of the Encinitas and surrounding communities.
Chiropractic is a natural form of healthcare, or alternative medicine, where the chiropractor uses their hands or instruments to gently treat the human body to improve spinal/joint misalignments to relieve pain and inflammation.  The concept of chiropractic focuses on the treatment of the nerves, joints, and muscles of the patient to reduce pain and increase the person's health and function. The chiropractic treatment technique uses a hands-on manual therapy approach or manipulation, to gently and effectively restore the mobility of the restricted joints and tissue to allow the body to heal itself without using medication or resorting to risky surgery. People typically seek out a chiropractor because they are in-pain and want to get out of paint fast without using medication or surgery, However many continue to see the chiropractor even after they are pain-free because of the improved health and function.
People that have tried chiropractic
Why Try Chiropractic First?
Chiropractic works fast naturally without drugs or surgery!

They are over 22 Million people that utilize chiropractors for pain and wellness. 22 Million happy chiropractic patients cannot be wrong!

Out of all the alternative medicine therapies,

chiropractic

is the largest and most popular!
Chiropractic is more effective than medicine alone by
73%
Back Surgery Failures are at a whopping
74%
Patients that saw a chiropractor first were saved from back surgery by
98%